Mason Pearson - Child Hair Brush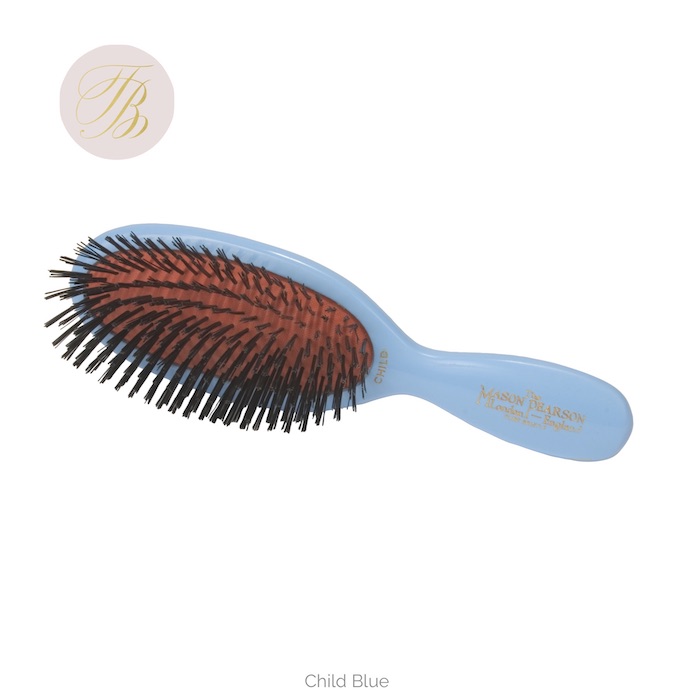 Mason Pearson - Child Hair Brush
Child Bristle with Softer Pure Boar tufts: generally used for children aged between 3 and 6 years.

PURE SOFTER BOAR HEAD BRISTLE HAIR BRUSH with Resin Handle; available in either BLUE OR PINK with Rubber cushion patented technology.
6-3/4" x 2"

Cleaning Brush Included with all except pocket size brushes

Made by Mason Pearson of London England - 130 plus years of hair brush making excellence.
Each brush is still made by hand; and the factory is still family owned. I love this part of the story! Hands up for the brush maker!
* Authorized Mason Pearson Dealer.